het_reccers
is an organized fanfiction recommendation community for Het (Male/Female) fics. All fandoms, all characters, all genres. The next two weeks are specially dedicated to Challenge 36: USA Network Original Shows.
Psych, In Plain Sight, White Collar, Monk, Burn Notice, Royal Pains,
etc... More info and rules
here
.
Rec any and all het pairings in In Plain Sight!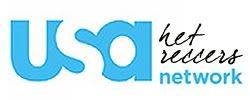 I realize this is off topic, but here's the thing. Pepsi is doing a promotional deal right now. They are offering TWO HUNDRED FIFTY THOUSAND DOLLARS to whichever two foundations/interest groups/community outreach programs can get the most votes. You can vote once a day, every day through the end of February.
Why is this important? There is a foundation, called the Joyful Heart Foundation that is participating. It was founded by Mariska Hargitay in response to the outpouring of letters and support she received from her role as Olivia Benson in Law and Order: Special Victims Unit. The foundation helps rape victims, domestic violence victims and children of dometic violence. Did you know that ONE in THREE women will be a victim of abuse? Did you know
nearly half of teen girls who have been in a relationship say they have been victims of verbal, physical, or sexual abuse by their boyfriends.That's FIFTY percent!

This foundation raises awareness for these things, and provides therapy for victims. They'd use the money for their magazine, to spread awareness about the violence against women.

So, please, vote. Every day, when you get up in the morning, or while you're checking your e-mail, go vote.

www.refresheverything.com/votejoy
Mods: feel free to delete this.
Current Mood:

content


I am so excited for the season to begin and Season 2 to come out on dvd!
Today, Josh Malina talked Mary into getting a Twitter! He posted a picture on his twitter ( @joshmalina) of them on the couch on set today. Mary's twitter name is @marycmccormack
Current Location:

NYC

Current Mood:

ecstatic
Current Mood:

chipper

Current Music:

Only Human
I made a picpsam of the last scene in the episode
2-03 : Let's Get it Ahn


To Happiness
In Plain Sight
this summer has inspired me to join the fandom. Thus, my first IPS fic.
Title: A Wolf at the Door
Author:
namarie24
Rating: PG
Warnings: This is crackfic, but it is mostly harmless.
Disclaimer: I do not own this show or these characters.
~
Follow the fake cut to my journal...
Catching up with
ALL SEASON DISCUSSION POST

Please put any and all discussions about tonight's episode and any episodes that we do not have discussion posts for from this season in this post.


I'm sorry that I god ridiculously lazy with this this season, guys. I had a LOT of more important shit going on offline and got lazy with it. Sorry about that. :[

Also! PLEASEPLEASEPLEASE TAG YOUR POSTS. There is a tag for everything. If you do not see a tag that is appropriate, there is! We have a misc tag. Please use it! Thanks!
Current Mood:

blah
When USA announced that In Plain Sight was picked up for a third season run of 16 episodes, many people glossed over the fact that the show's executive producer and creator David Maples would no longer be running the show. And as it turns out, creative differences between the creator and the network are not just changing the writers' room, but two stars are leaving the show as well.


(
The rest of the article. Spoilers for the finale, and beyond.
Collapse
)
Source: E!Online